Mölnlycke Talks Online
Covid: a catalyst to improve patient engagement. Rethink wound care
Welcome to our popular Mölnlycke Talks Online - 'Covid: a catalyst to improve patient engagement. Rethink wound care'. November 23, 7:00PM CET.
We are living in difficult times, with patients suffering from chronic wounds being at increased risk for severe complications. The COVID-19 pandemic has resulted in many changes to the care of both acute and chronic wounds, especially where that care is being carried out, and by whom. Patients and families may not be willing to visit hospitals and clinics, or have the nurse come into their homes, so instead they are faced with the prospect of 'shared care' with their clinician, which has led them needing to learn how to change their own dressing and importantly identify when their wound is not getting better.
Meet your fellow professionals and the Mölnlycke team - David Armstrong, Keith Harding, Gulnaz Tariq, Jemell Geraghty, Emma Wright and Gary Hopkins (moderator) - and join our live Q&A afterwards.
hidden1
hidden2
Watch previous Mölnlycke Talks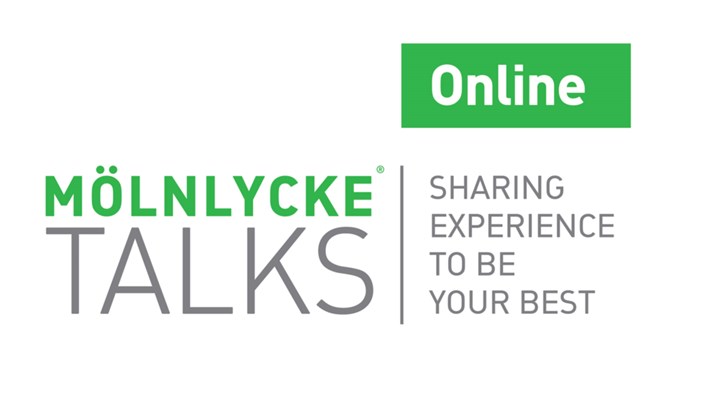 Mölnlycke Talks Online from London
Welcome to our popular Mölnlycke Talks, now online! Optimising wound care through patient engagement. 22 June 2020, 19.00 CEST